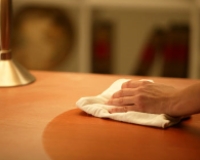 When you decide to move out, or if you already did and have a plan, we are sure you will benefit from all the help you can get! You will have to put everything in boxes and move it to your new place, you will need to clean both properties, perhaps you want to take your time with the new one to make it ready and safe for you. If you are in any of these situations, a professional help with the cleaning of the place you are leaving, can be very useful! Throughout the are of Kensington, we are the top cleaning services provider and we can definitely do the cleaning procedures for you! Cleaners Kensington wants to help you with the best end of tenancy cleaning out there!
End of Tenancy Cleaning in Kensington
Prices
Studio flat

from £

79

One Bedroom Property

from £

137

Two Bedroom Property

from £

159

Three Bedroom Property

from £

181
Throughout the years of cleaning various types of properties, we have learned that paying attention to the requirements of the client is very important, because after all, we want to prove you how great we are and how much effort we invest in our job!
If you decide to go with our end of tenancy cleaning in Kensington you will take advantage of our professionalism and affordable prices! We are professional in many aspects of our work. We possess the proper knowledge to properly clean every type of surface and make every inch sparkle with our techniques and methods! we've spend thousands of hours in cleaning various properties and we are never afraid of some dirt, grime and bacteria. If there is build-up dirt in the property, we will make sure it's gone for good. If there are hard to reach parts, we will reach them and make sure they are perfectly clean! If your kitchen appliances have accumulated a lot of grease – it will be gone in no time!
We posses very modern, specialised cleaning machines and the proper tools, which are made to clean thoroughly in the hands of professional cleaners like ours! We use only environmentally-friendly cleaning products and solutions that will make any type of grease and grime disappear, but will not harm the surfaces at all. The cleaning products are also harmless to your health and pets' health.
In the area of Kensington we have the most tempting prices! Our end of tenancy cleaning service is offered on affordable prices, which are not subjected to any types of changes. We will not charge you more, if the property is more spacious or has more things to be cleaned! No matter what type of equipment we use – how many machines and tools, how much cleaning solutions – there will not be any extra fees on them, too! You can make sure that you will only pay for the service itself!
Most of all, the most important thing you need to know about Cleaners Kensington is that we always do our best to exceed even the highest expectations. People form all over Cleaners Kensington used our services and they call us at least once more afterwards with another cleaning task in mind. This makes us feel valued and we are happy that people trust our services among others! We have long-lasting relations with high percentage of our customers and it gradually grows. We will be happy if you become part of the happy family of our satisfied customers!
If you decide to choose our end of tenancy cleaning in Kensington, just book the service with a call or an e-mail – it is quick and painful. Our friendly team at customer support will completely inform you about the cleaning procedures we will do and will answer your possible questions! Choose our end of tenancy cleaning at any given time, convenient to you and we will make sure that your rented property is perfectly clean! The second thing we guarantee is the full refund of your deposit money! Often it is visibly higher than the amount you will pay for our end of tenancy, so you are the winner in this situation!
Don't hesitate and don't waste time, when it comes to professional cleaning! Trust us, and we will positively surprise you and your landlord!
Feedback from customers:
Peter Galahar
I used the end of tenancy cleaning service of CleaningKensington a week ago and the guys did a great job. They managed to clean my two bedroom flat for three hours. The have cleaned perfectly all rooms, the kitchen and the bathroom.
Siman Derek
Just wanted to say thank you for the great pre tenancy cleaning session delivered by your company. You have made my home sparkling clean and the property agency has returned my initial deposit.
John Palazzi
I dont like to clean my home and when I was supposed to move out I hired a cleaning agency. When I called Cleaners Notting Hill I really just wanted someone to clean the entire property: living room, kitchen, scrub my bathroom. The cleaning team that came over went above and beyond my expectations, going so far as taking apart my stove top to clean under the hood of the burners and wiping down everything in my fridge.